You're just one massage away from a good mood!
Hey, welcome to my profile!
My name is Gabriella, 28y Lithuanian, living in London and long period of time practicing healthy and happy lifestyle!
During 8 years i've been working as a massage therapist and i've gained few qualifications from Classic / Swedish, Deep tissue, Sports, hands and foot Reflexology, Aromatherapy to advanced Diploma of – " Raynor massage ",  using Eastern – Asian Techniques and Naturopathy.
My aim is to find and eliminate the main cause of your tension and to restore all your body! Strong and relaxing pressure available upon your body needs
Always bringing good vibes and very warm environment at my place too!
Specialising In : Back pain – Neck pain – Knee – Joints pain – Varicose – Bad circulation  – Lymphatic system  – Bad digestion – Insomnia – Migraine – Stress 
About my service
Available bookings 10 am 11pm – it is recommended to make an appointment at least with 2 hours in advance

Using organic coconut oil, aromatherapy and medicated oils

In-call service available at my very warm spacious flat in Bayswater with very relaxing and stylish atmosphere, shower and large, soft, fresh towels provided

Outcall service to London zones 1-2. There are exceptions for zones 3. *I don't travel to East London

As my hobby i study nutrition which i can help with: weight loss or gaining weight, detoxing, diets, advising how to help with different health problems.

If you have any injuries or conditions please let me know before the booking

Client will be covered with the towel during the session

Popular session bookings are 1.5/2/3 hours
Raynor, Remedial, Deep Tissue, Sports, Lower Back  Pain, Shoulder Pain, Swedish, Relaxing, Aromatherapy, Jet-Lag
Detox & Nutrition Advice
Raynor  ||  Deep Tissue   ||  Remedial   ||  Sports   ||  Jet-lag  ||  Lower Back / Shoulders Pain  ||  Relaxing /Aromatherapy 
Detox & Nutrition Advice
Testimonials
-Cheers for the last week! Back felt much better after! – James, from London
– Morning, just went for my first run after the massage. Body felt really good!Thanks for that! – Steve, London 
– Thank you very much! you was amazing! Definatelly feel much more relaxed! – Simone, London
-Honestly i never felt relieved by anyone else and by the way i always recommend you to my friends))– Christopher, from London
-Thank you!!! My back feel so relaxed today! Magic hands! – Justin, from Los Angeles
-The leg movement you did yesterday was amazing…Helped me a lot! Feel like im moving it for the first time! – Abdullah, from Kuwait
-The best sleep i had for long time, thanks a lot, Gabriella! – Joey, from Singapore
-Slept like a baby…7 straight hours, never had that for a while and woke up without any migraine! – Steven, from London
-Shoulder is feeling good today and i slept like a baby! Thanks again, i will be sure to see you again soon! – Tom, from Sweden
-Wonderful treatment again, thanks so much! – Nick, from Manchester
-Gabriella, lovely to meet you tonight – thank you for your positive and relaxing energy, let me know when you are available for the next week again! – Andriana, from Switzerland
– Thank you for the massage! I tried some massage places but you were the most professional i had ever experienced in London! I really enjoyed your massage and will come back soon! – Thomas, from Sweden
-The massage was amazing, my back felt so much better, amazing energy! Will deffinately refer you and looking for my next massage! – Jacobus, from London
It was great massage, i didn't want it to end…!)) – Will, from South Africa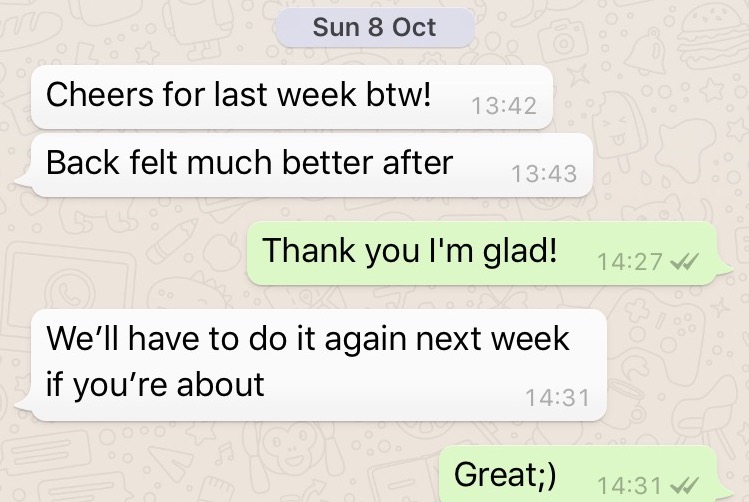 Client Reviews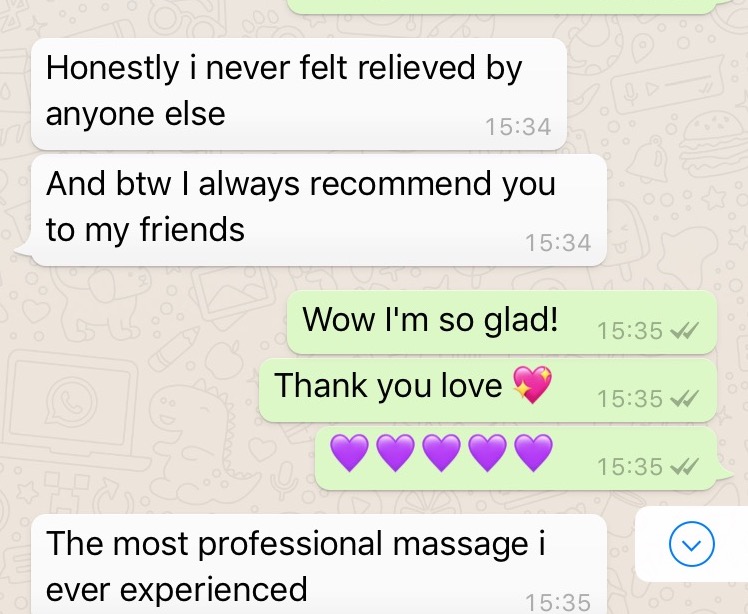 Client Reviews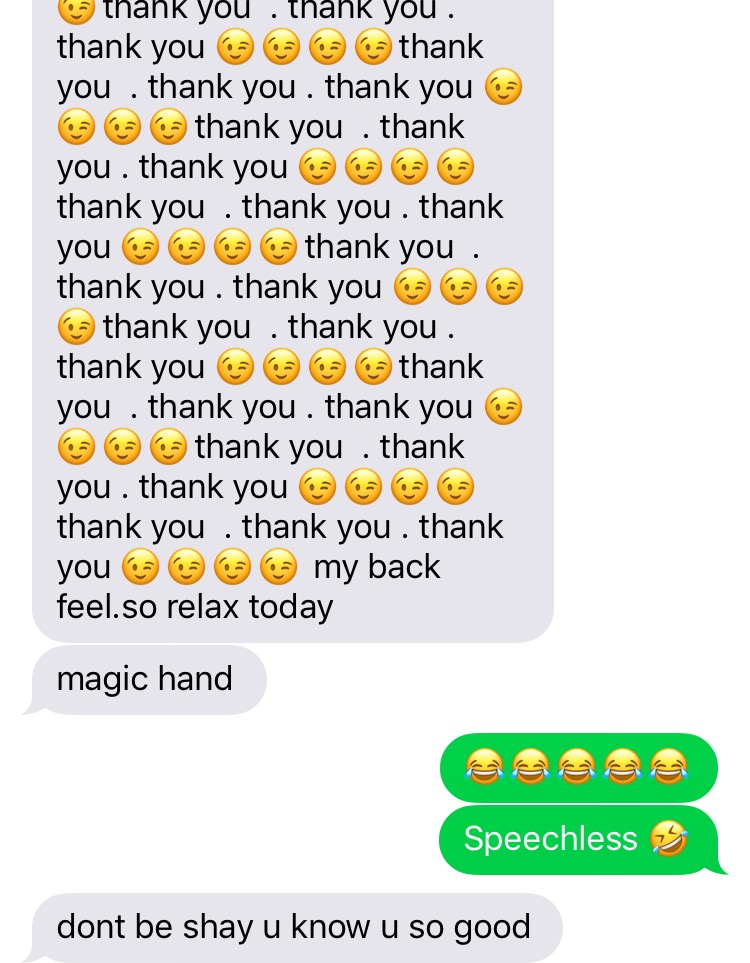 Client Reviews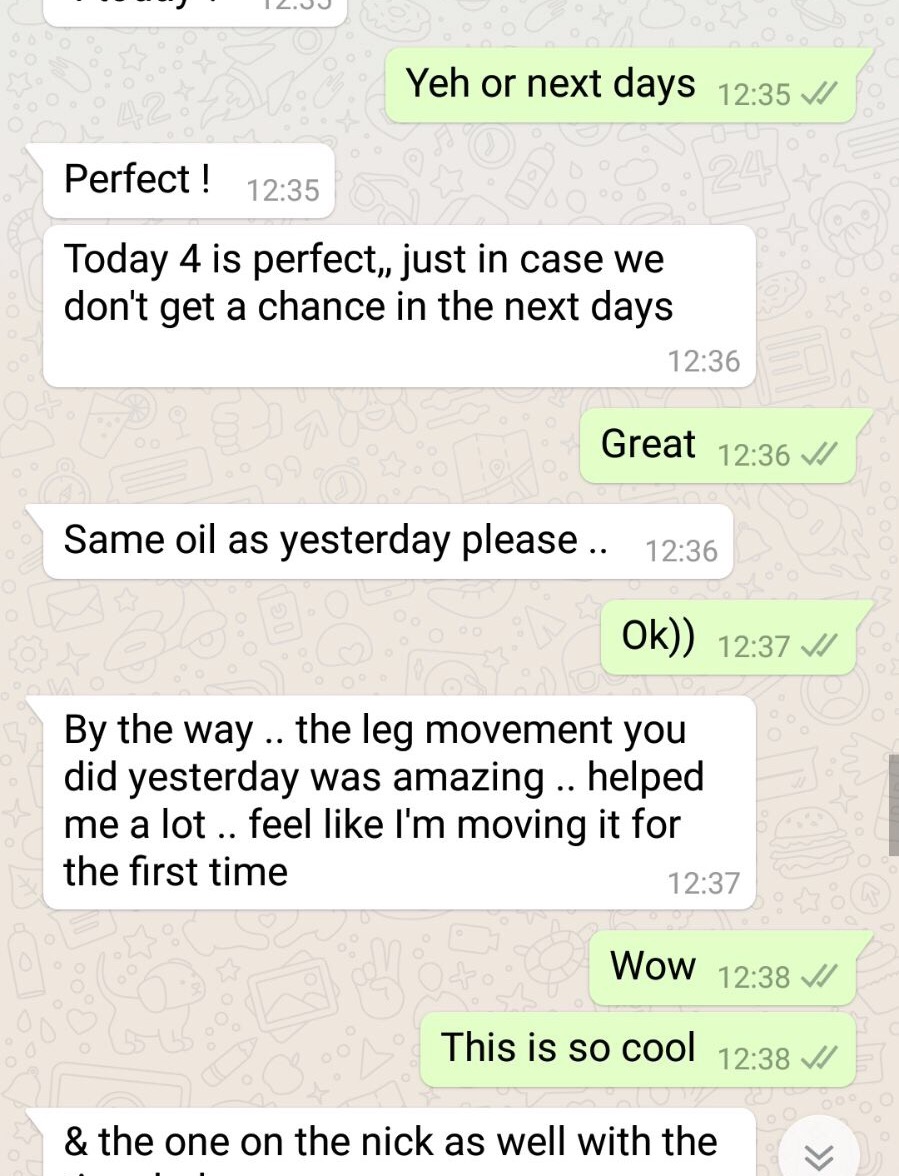 Client Reviews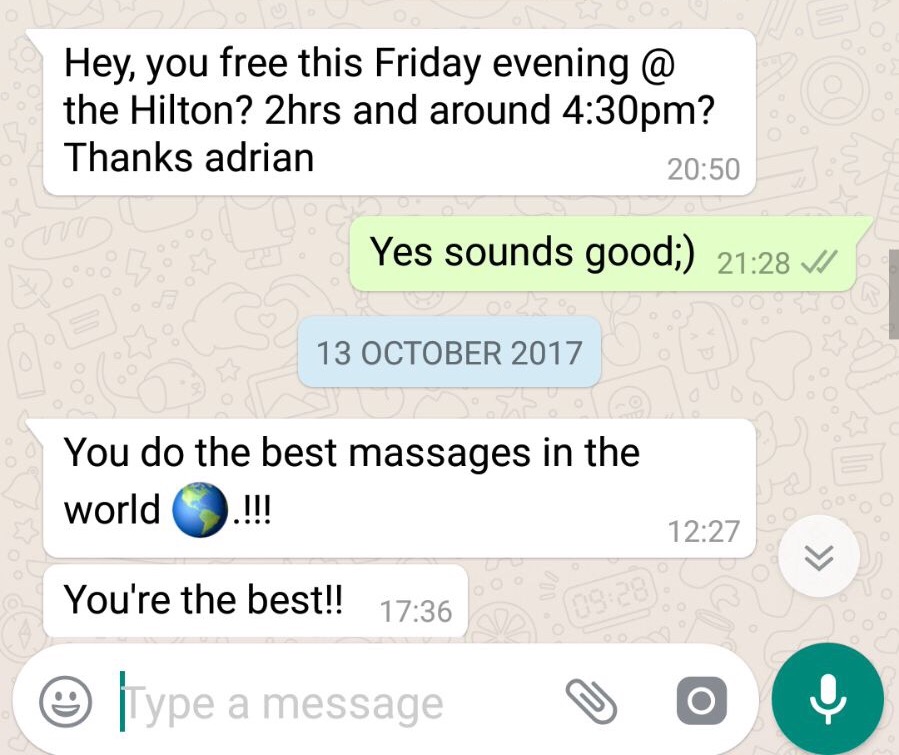 Client Reviews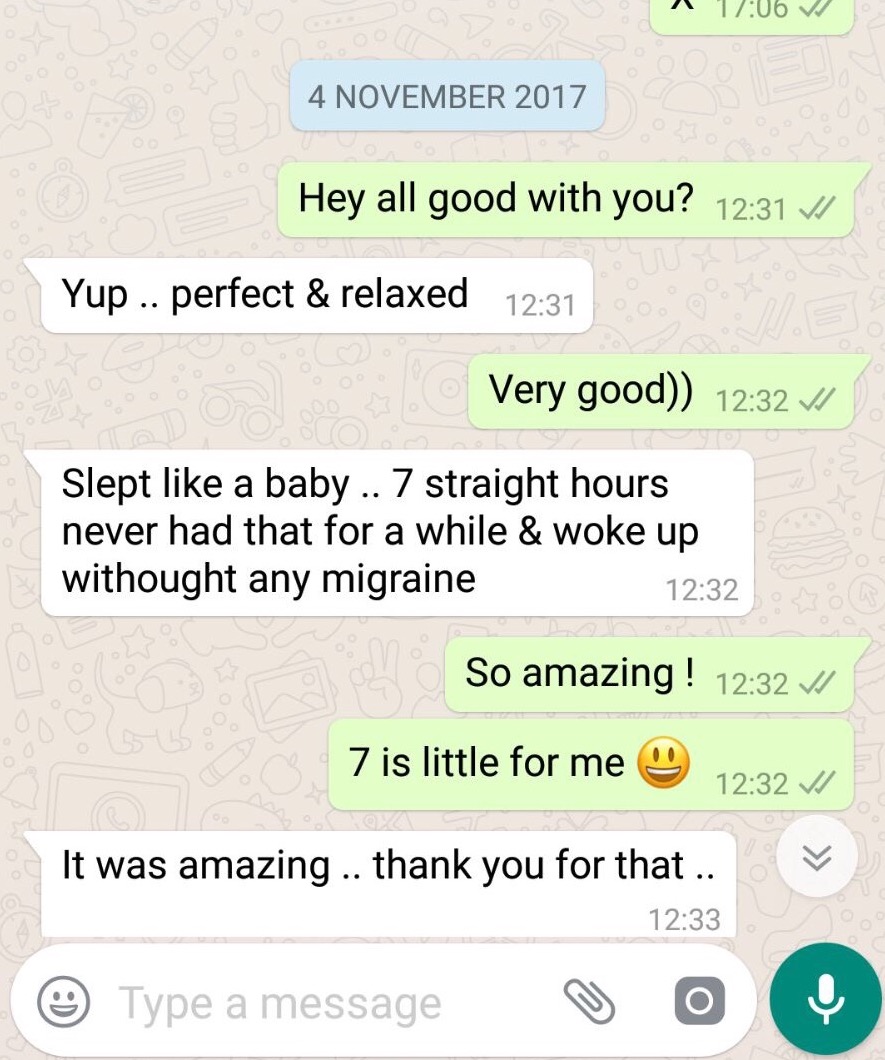 Client Reviews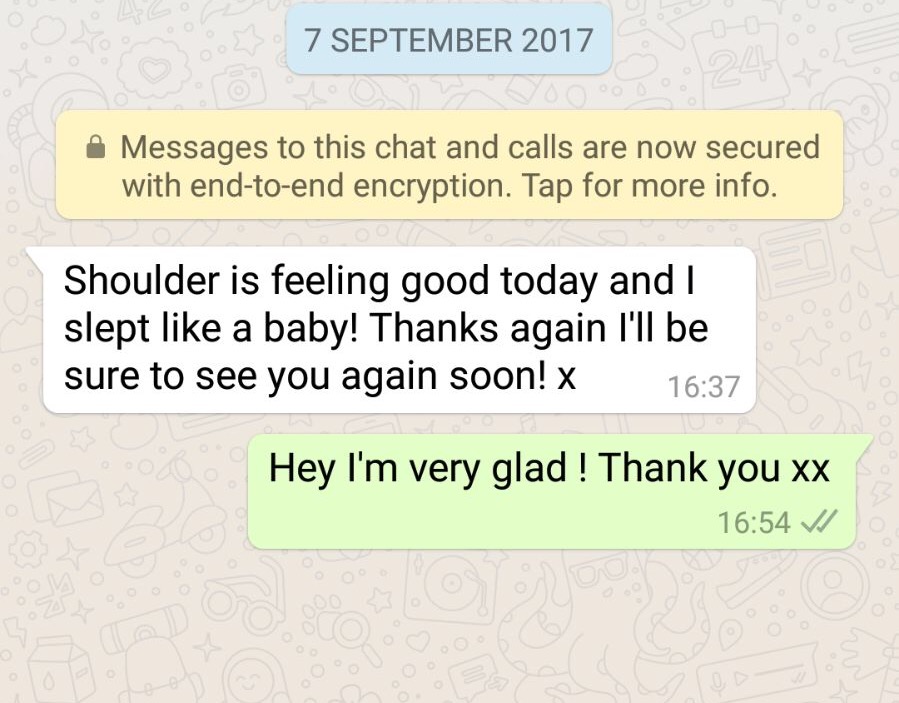 Client Reviews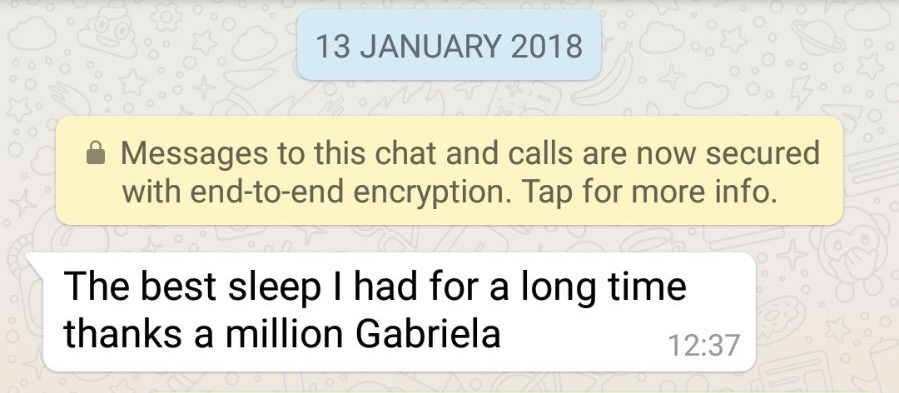 Client Reviews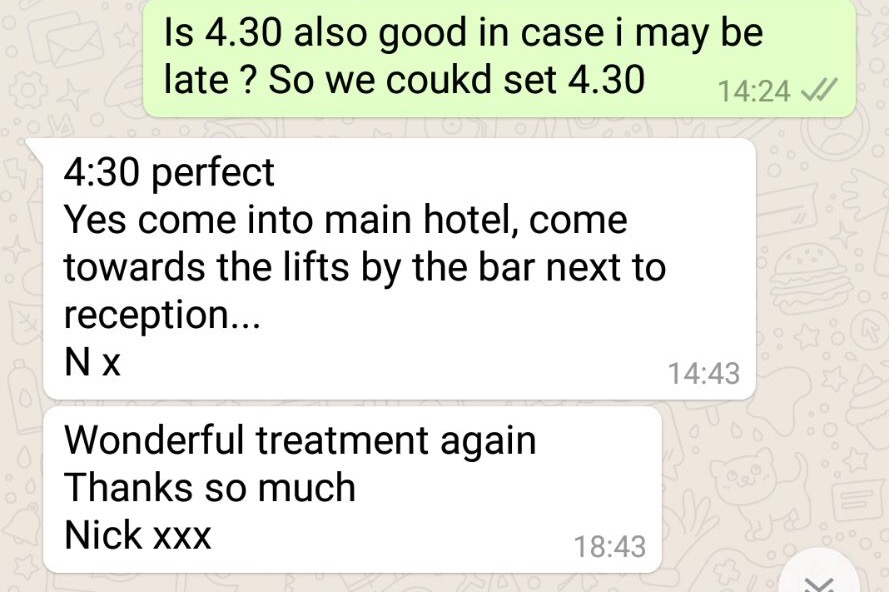 Client Reviews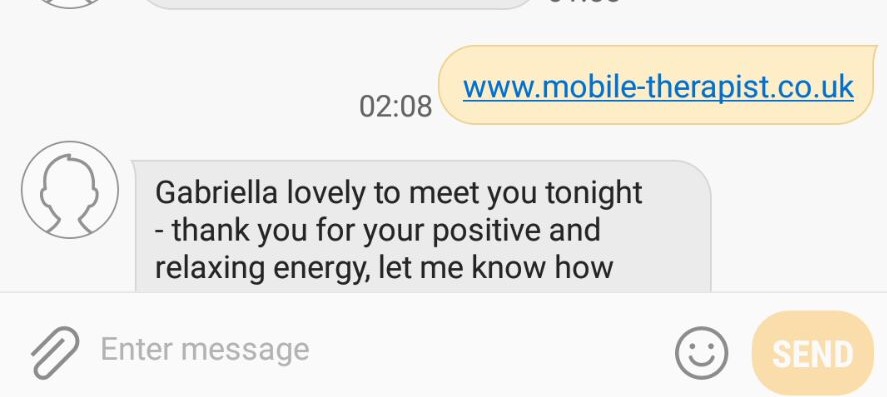 Client Reviews
Client Reviews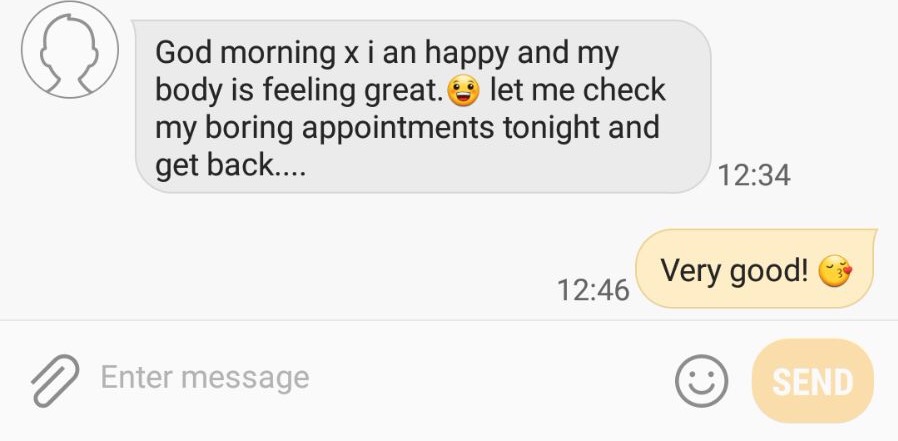 Client Reviews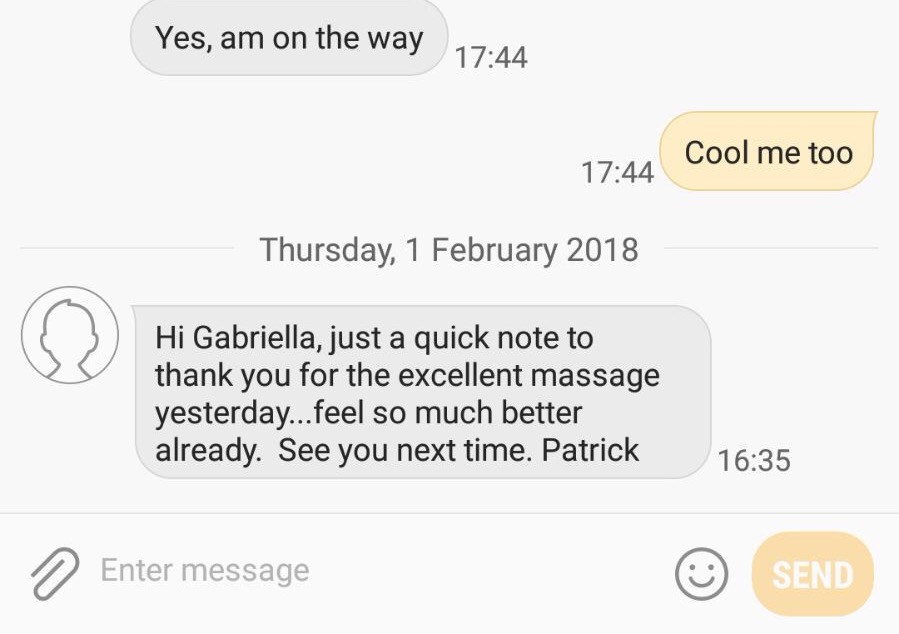 Client Reviews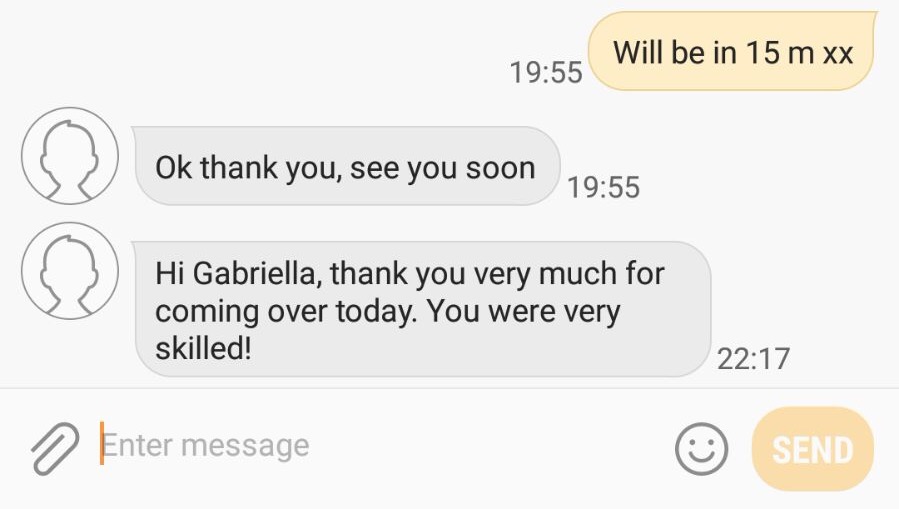 Client Reviews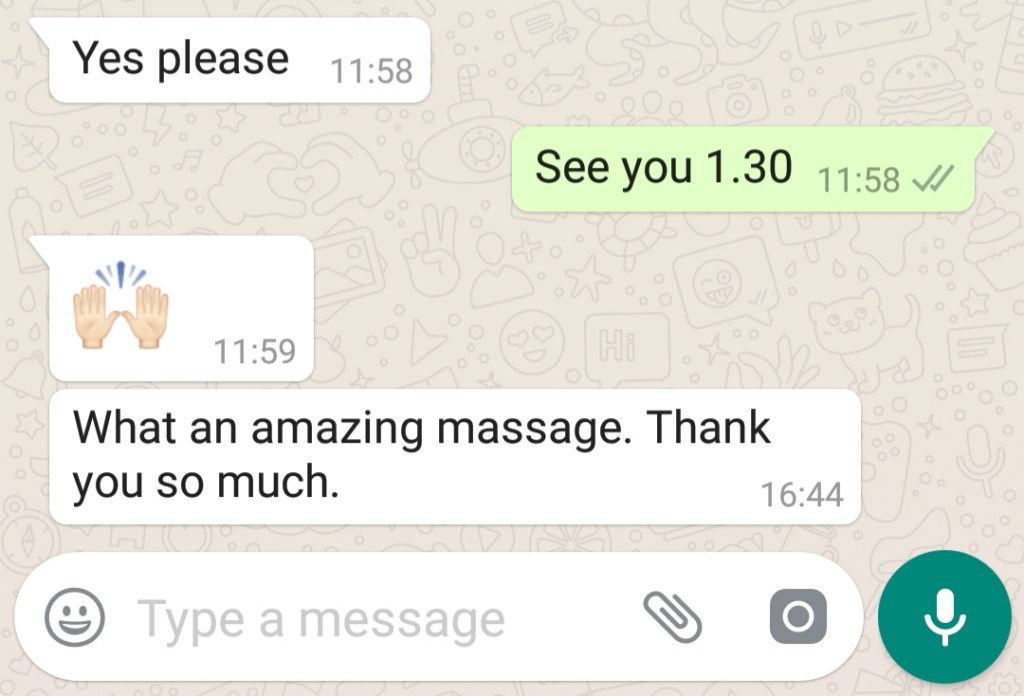 Client Reviews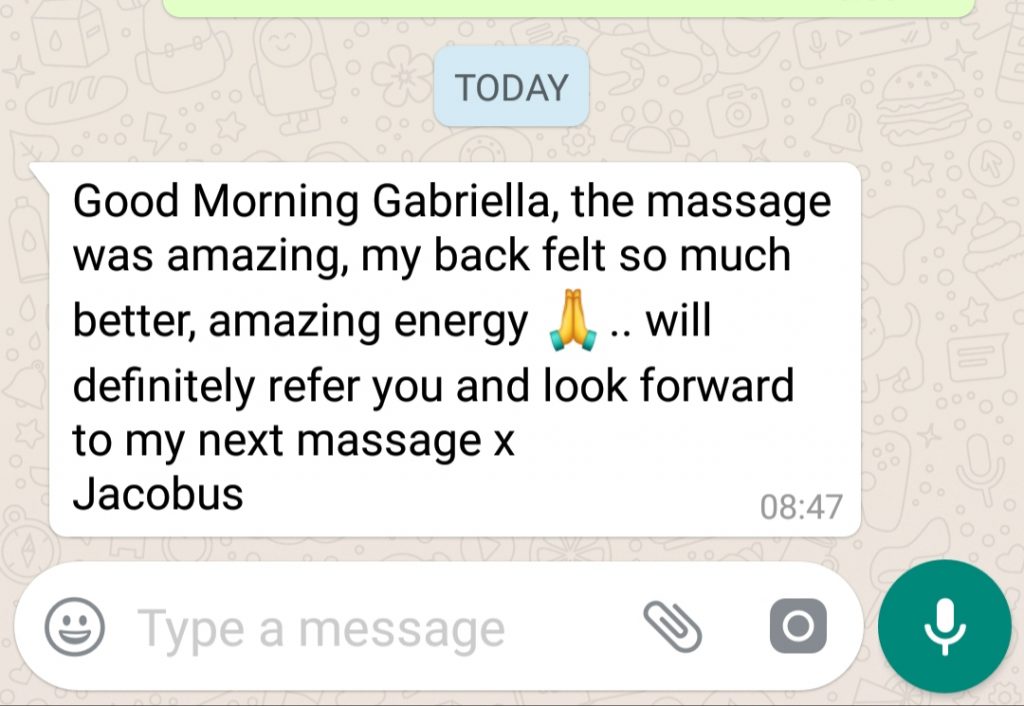 Client Reviews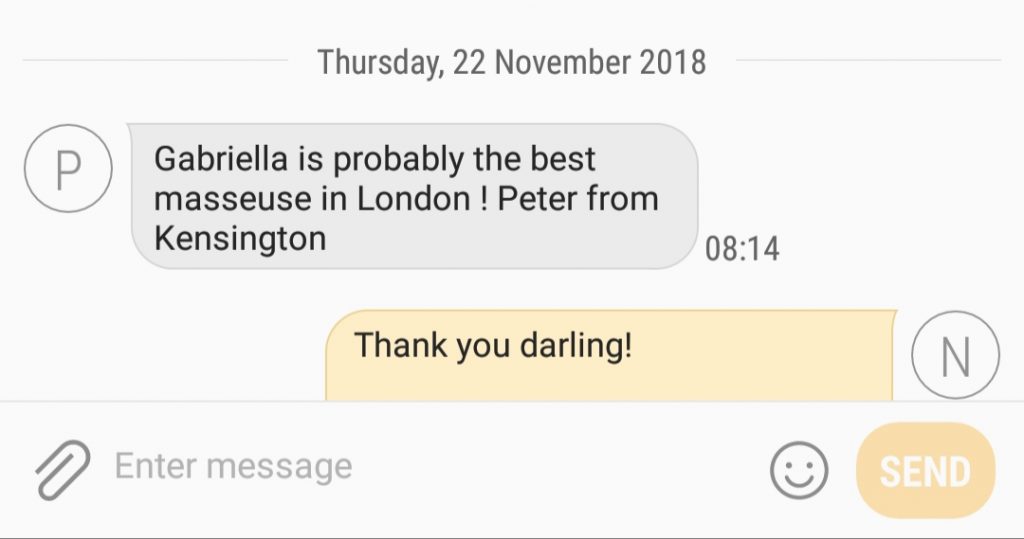 Client Reviews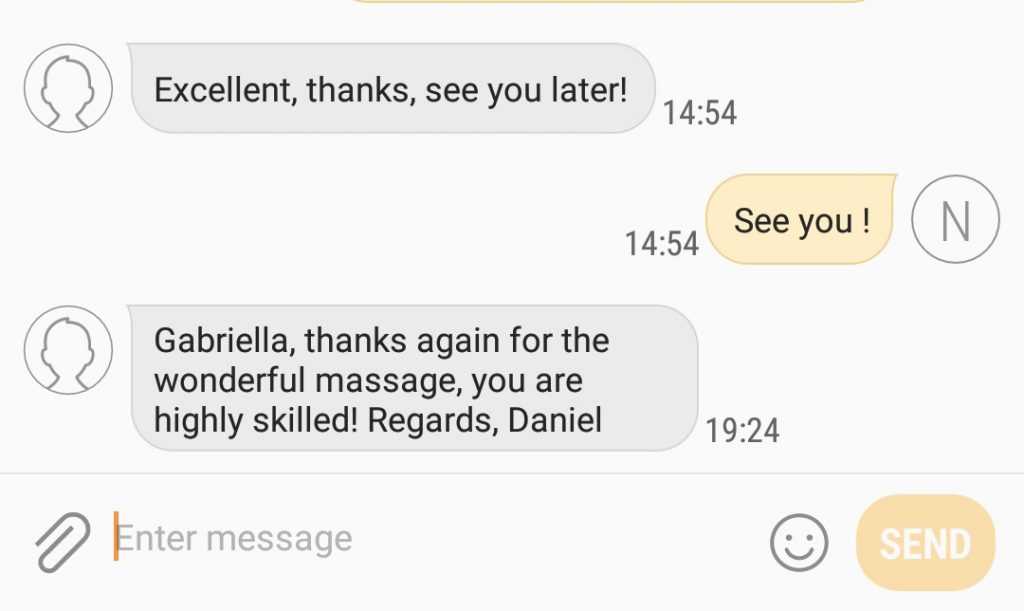 Client Reviews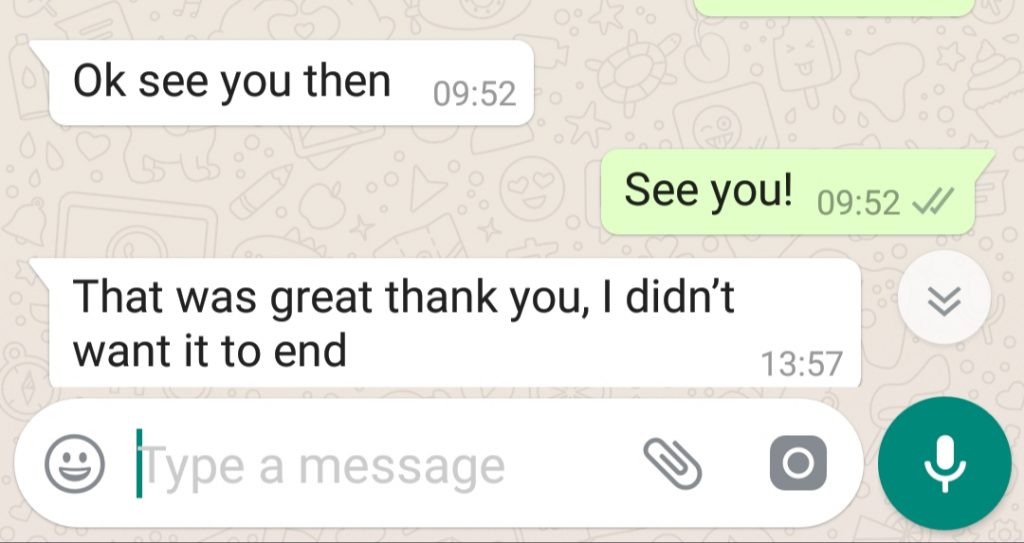 Client Reviews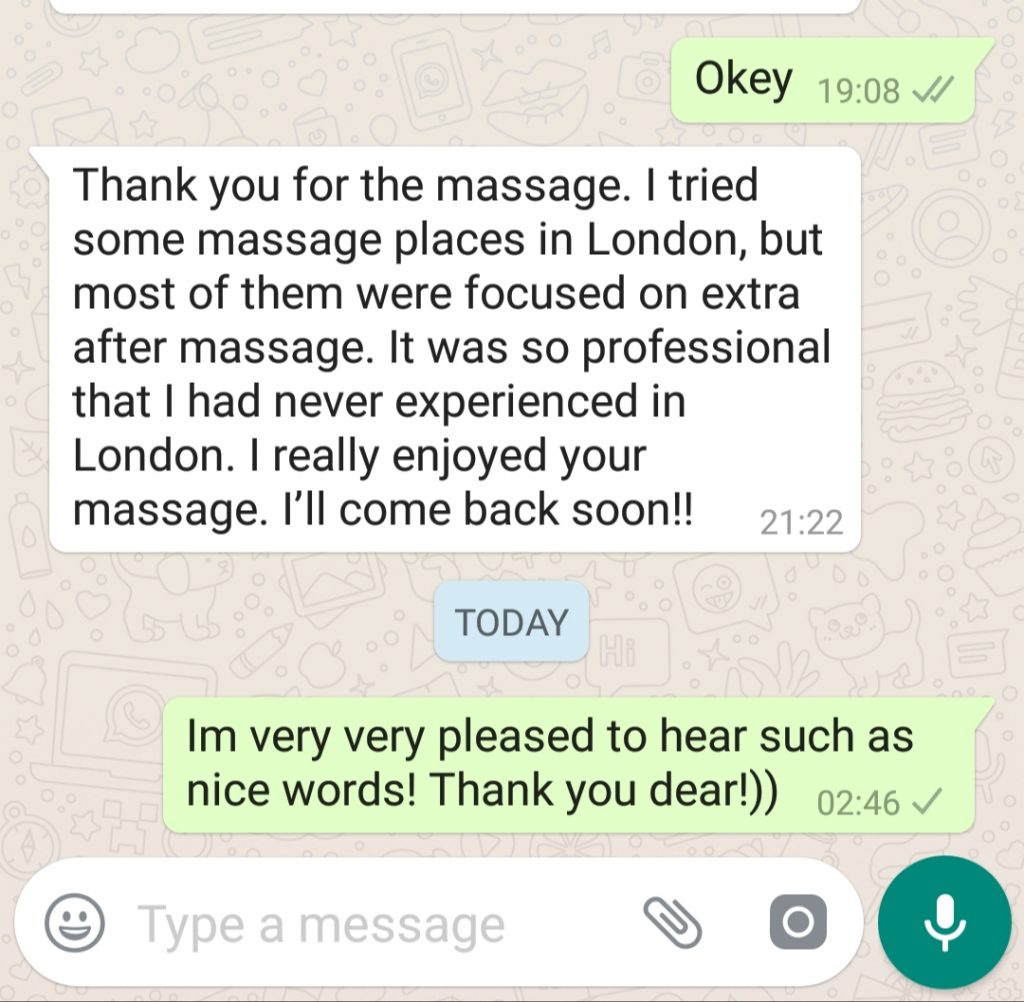 Client Reviews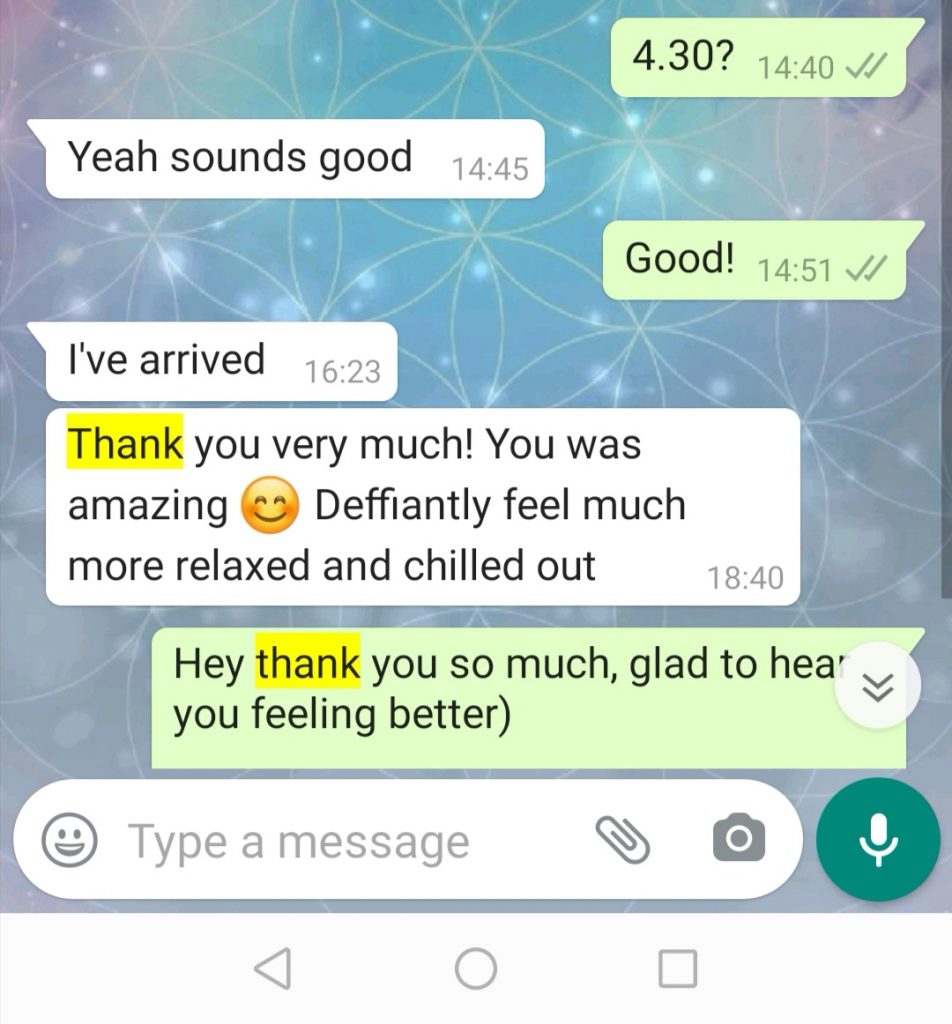 Client Reviews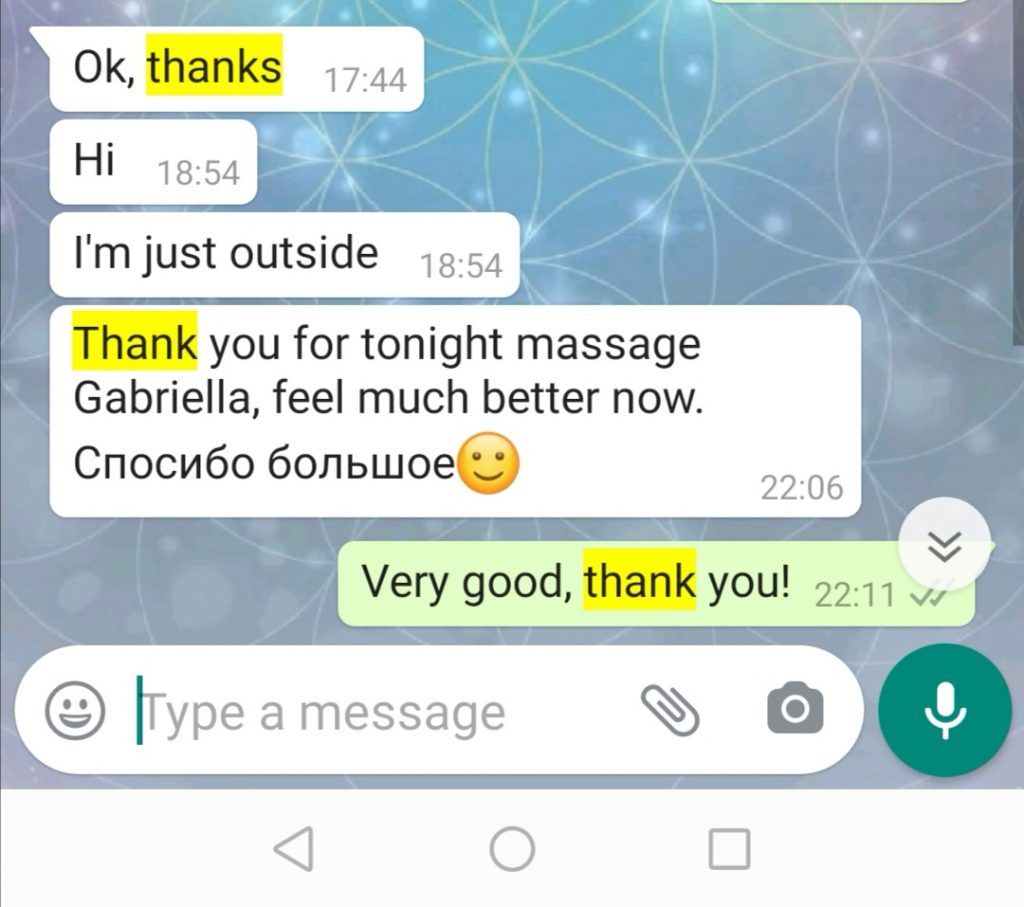 Client Reviews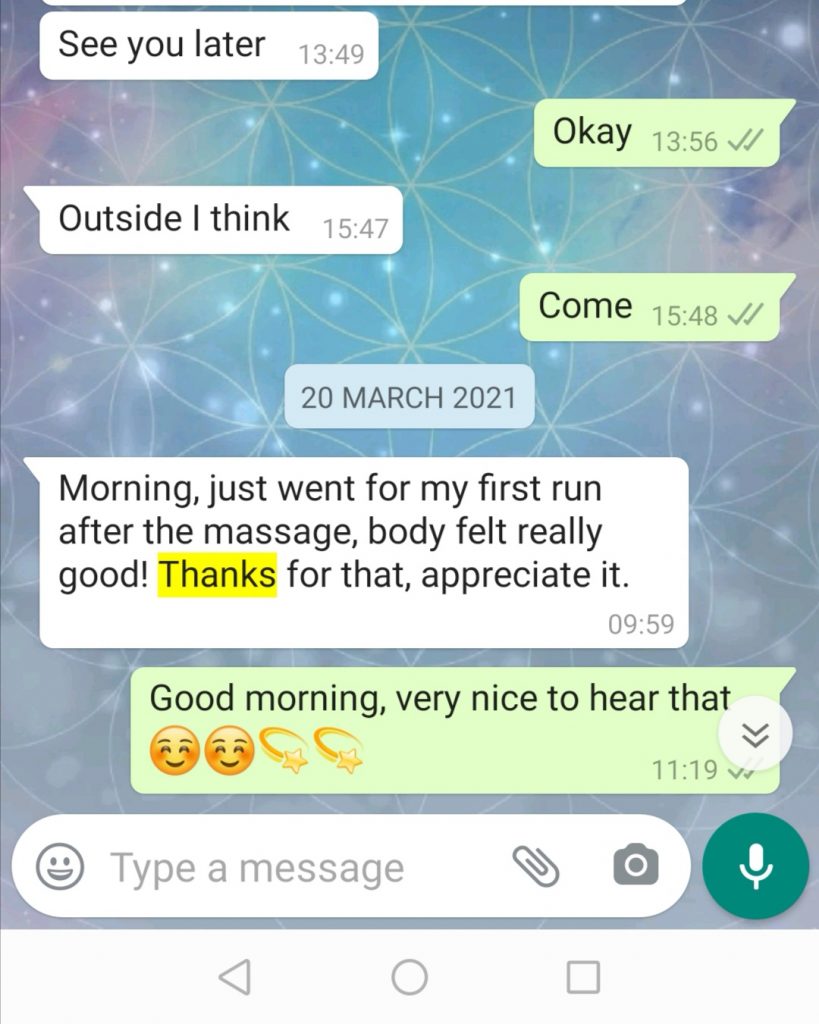 Client Reviews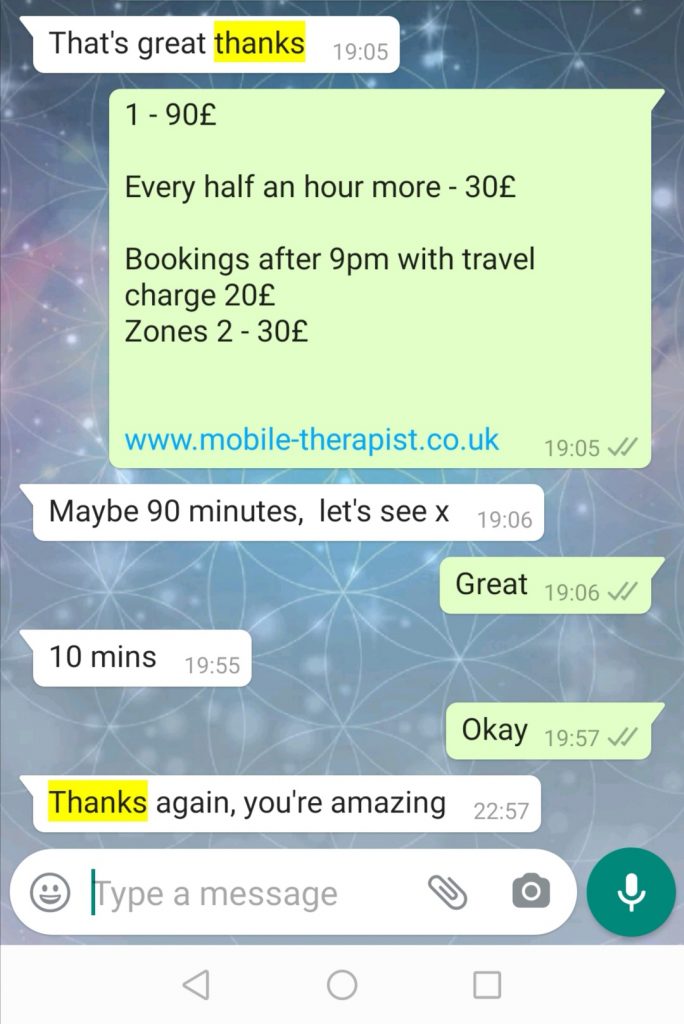 Client Reviews
Client Reviews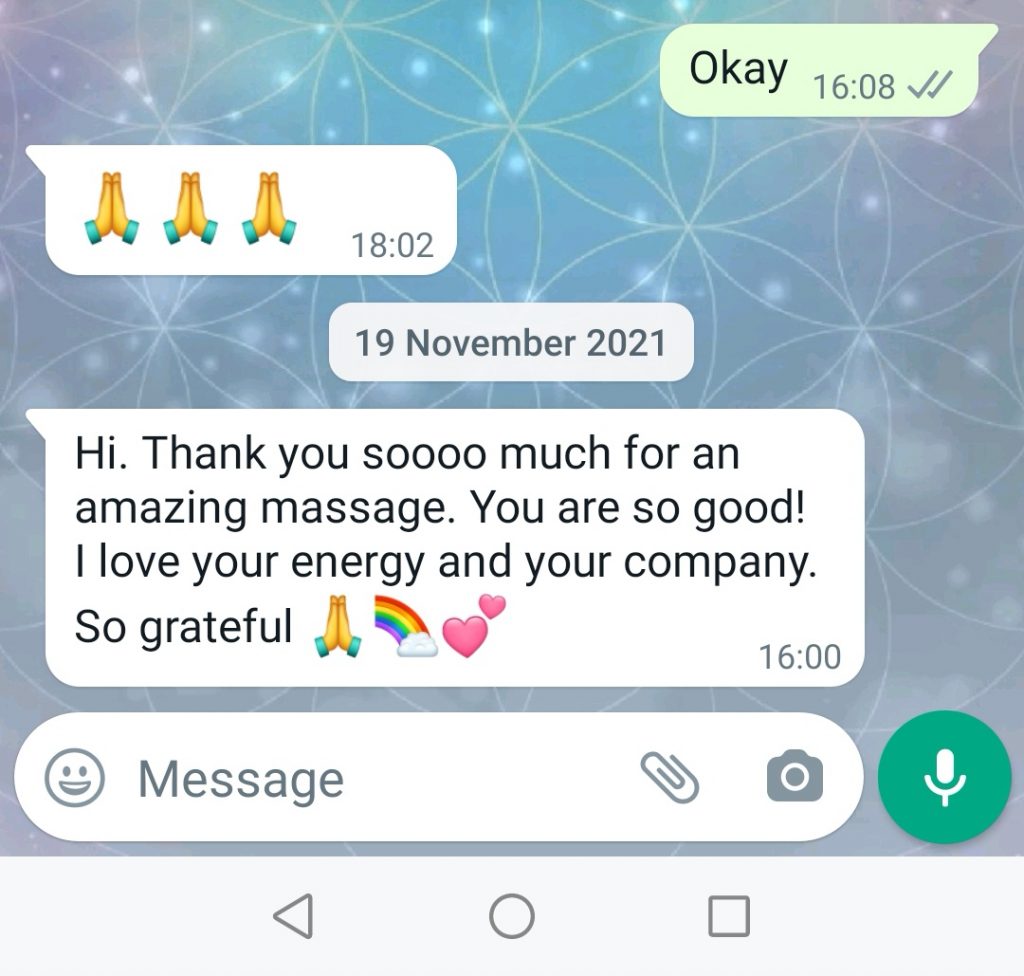 Client Reviews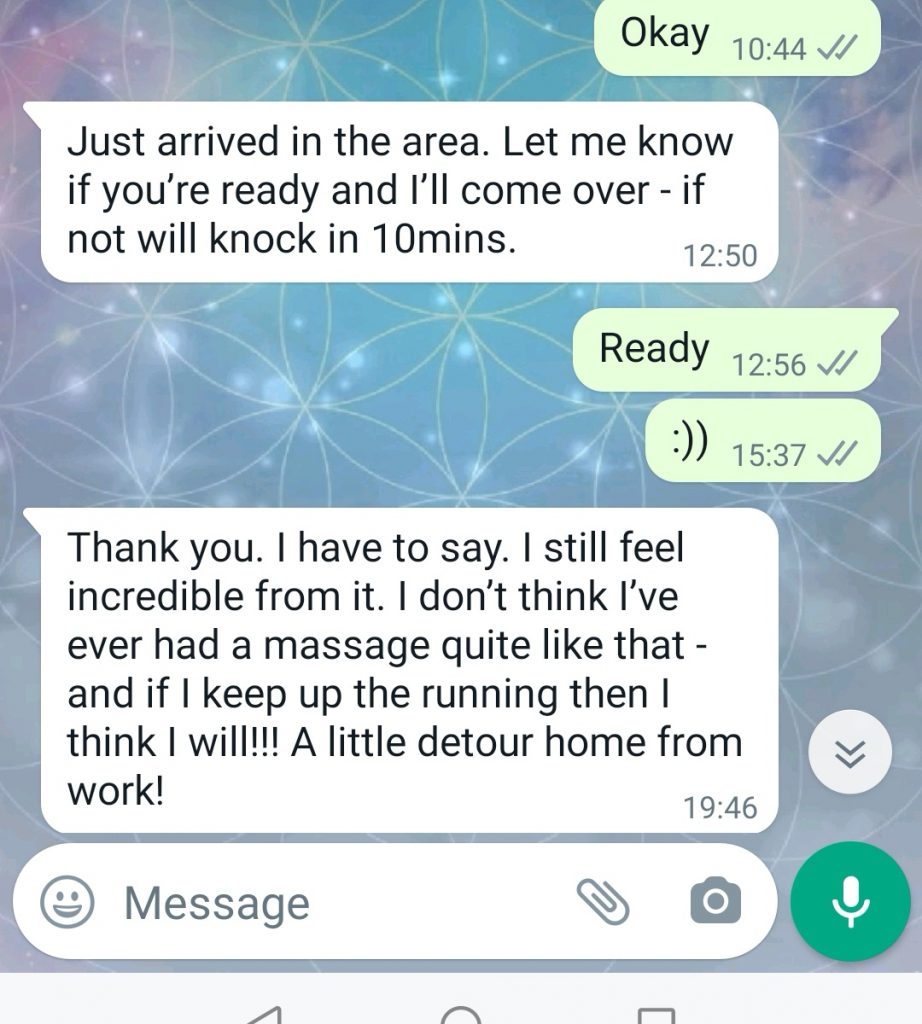 Client Reviews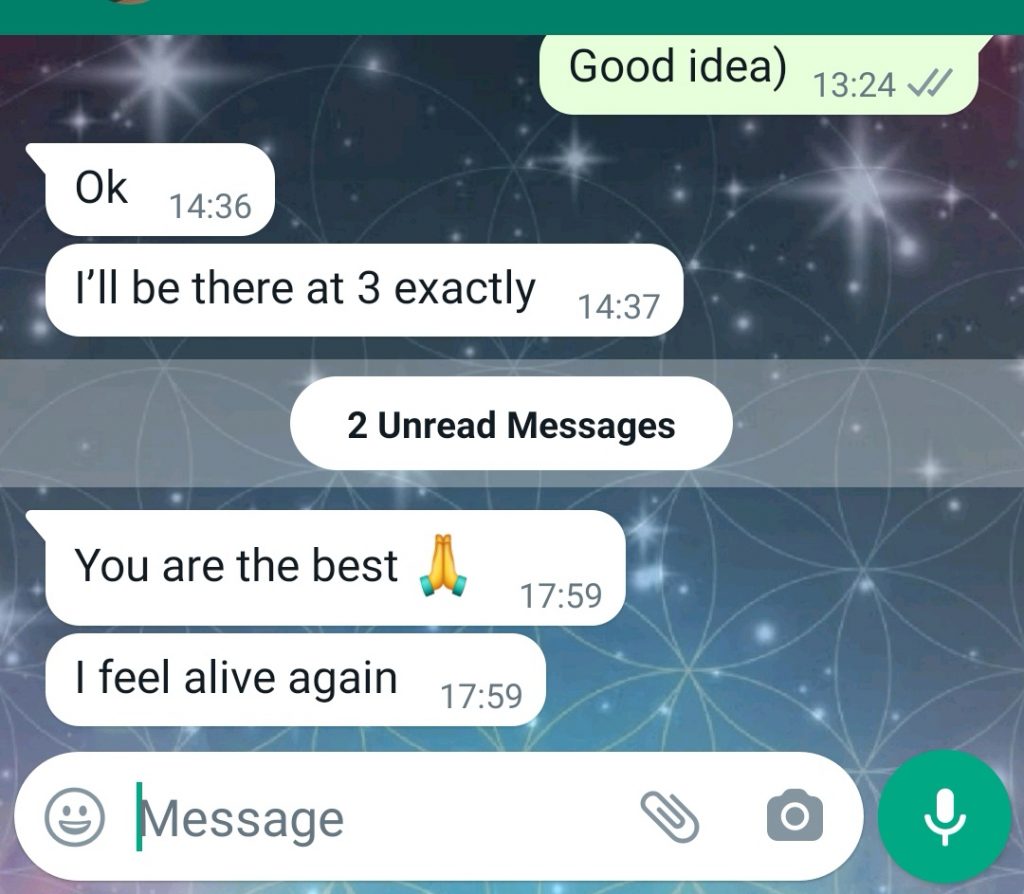 Client Reviews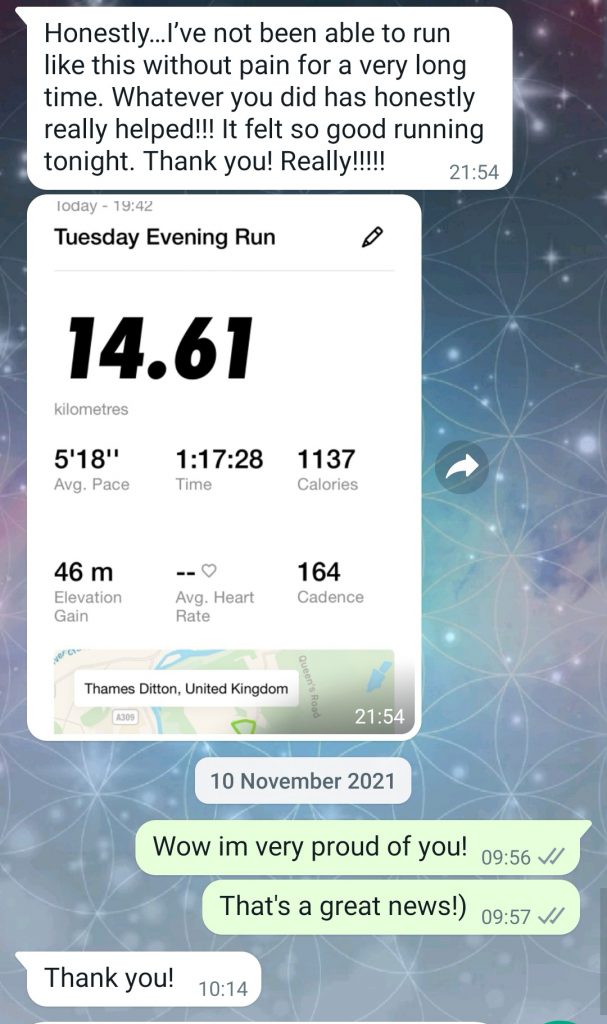 Client Reviews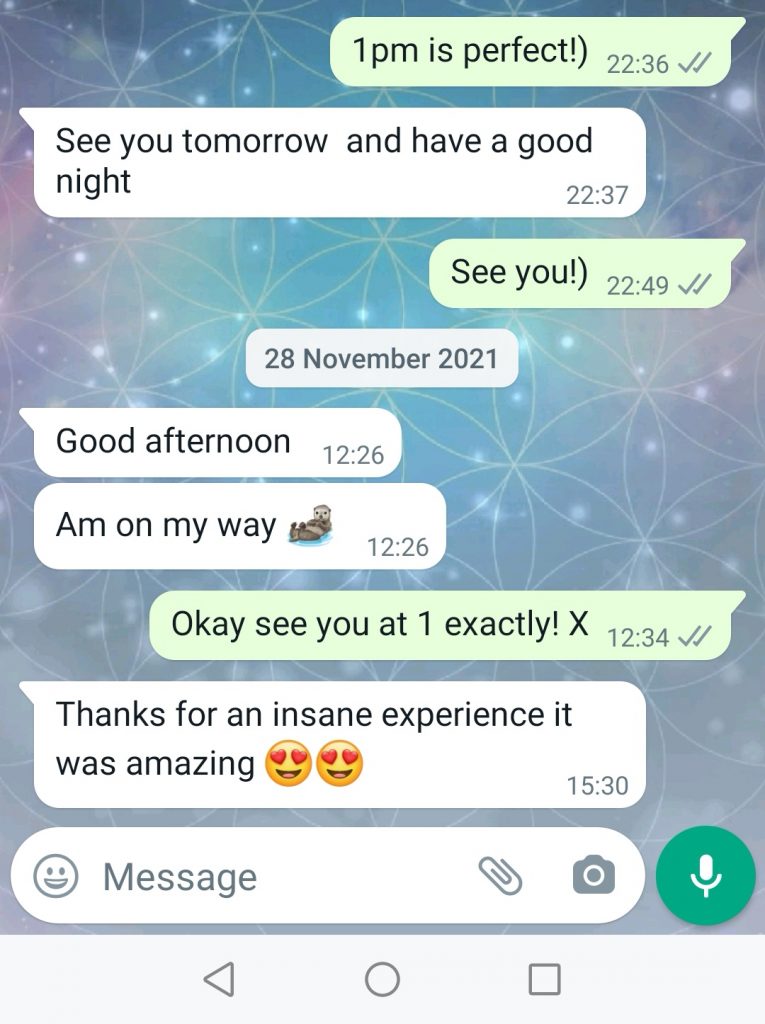 Client Reviews